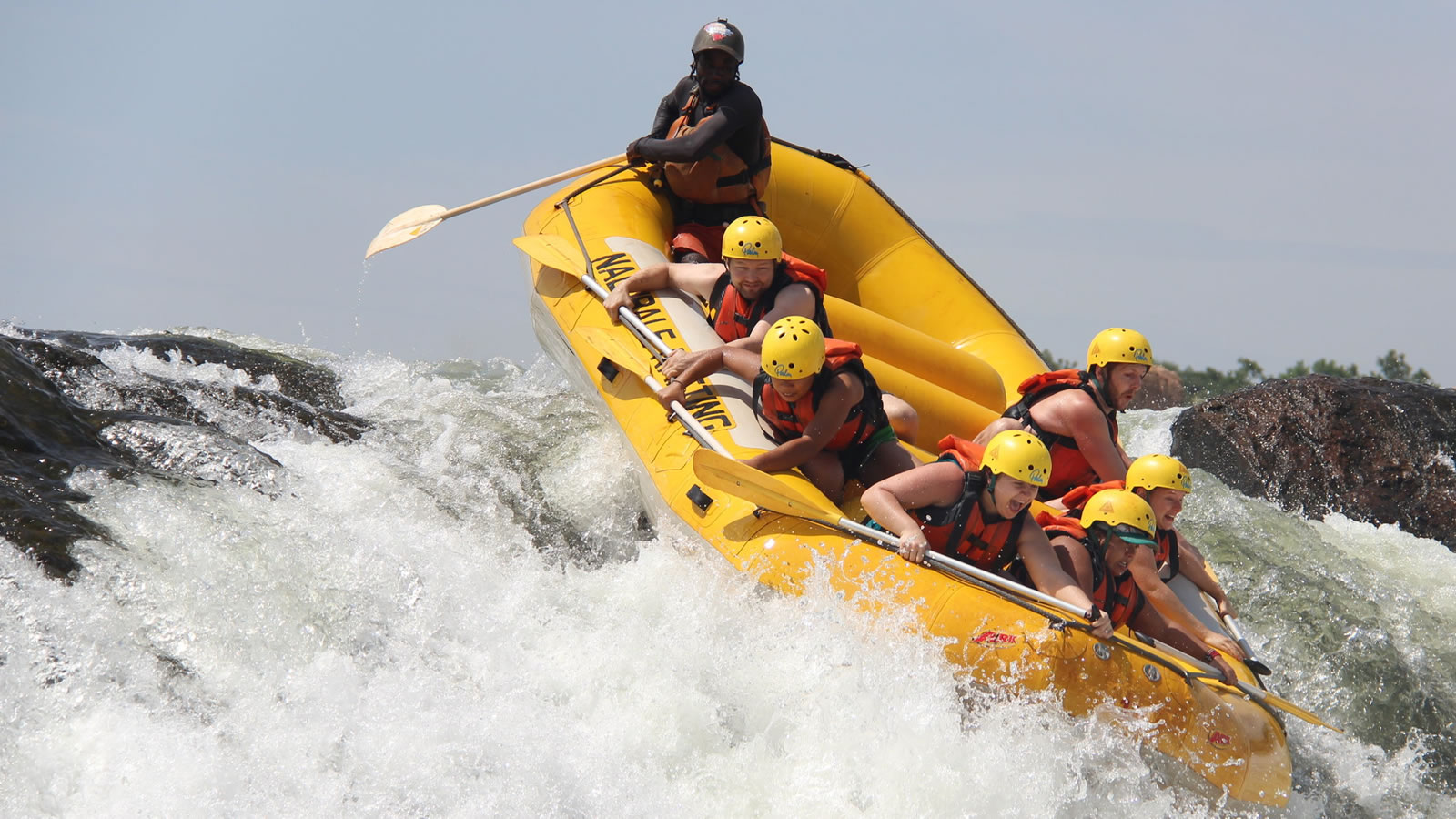 Legit Adventure Experiences
Make your life an adventure as you take on the most daring but memorable and rewarding activities like a bungee jump and white water rafting experience.
Considered one of the best white water rafting experiences in the world, no safari to Uganda would be complete without truly experiencing the Nile from its source.
Jinja Source of The Nile River & Whitewater Rafting
Home of the whitewater rafting industry is the city of Jinja, located at the source of the River Nile, the longest river in the world. Jinja is also commonly referred to as the Adrenaline capital of East Africa because of its other adrenaline activities other than whitewater rafting like Bungee jumping, Kayaking, quad biking, horse riding, river boarding and rich nightlife.
Whitewater rafting is high on many people's list of things to do here. With some lots of good rapids and a stunning river with high level its superlative.
There are some very exhilarating sections with space between to lay back and float along taking in the landscape and enjoying the nature, particularly the many species of birds to be found here.
There are about five rafting companies offering day trips and two-day trips covering (45km) with overnight camping. Adrift Adventure Company and Nile River Explorers have been in service since 1996, Equator Rafts started in 2002 Nalubale Rafting begun operating in 2005 and Raft Uganda the latest addition