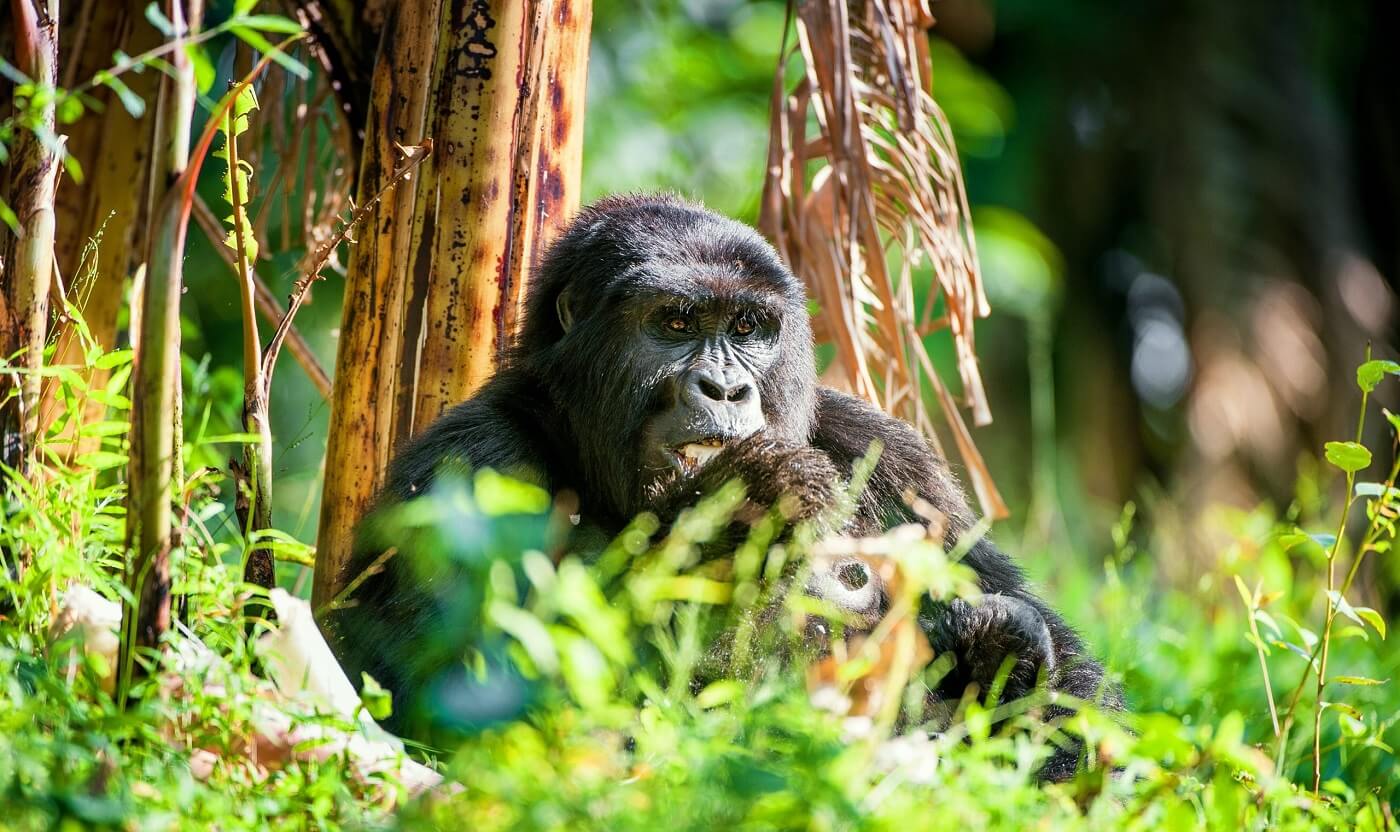 Gorilla Tracking in Uganda & Rwanda
Gorilla tracking, or gorilla trekking as many travelers would like to call it these days, is the trek in the jungles of Virunga forests shared by DR Congo, Rwanda, and Uganda in search of a habituated mountain gorilla family with the help of an armed gorilla tracking guide. When found, spending an hour in their presence doing all you're allowed to do to keep that memory alive when you leave will immeasurable.
The gorilla tracking permits (currently $1500 per person in Rwanda and $700 in Uganda). The money gives these poor countries an economic reason to conserve these highly endangered primates. Armed trackers guard each group of gorillas 24/7.
Enjoy an unforgettable and ultimate Gorilla trekking experience by heading deep into the Bwindi Impenetrable National Park, home to the epic, magnificent Giant Gorillas. Giant Ferns, tangled undergrowth and hanging
vines constitute the quintessential jungle.
Choose between a 1-hour visit with a Gorilla family or the All-Day Gorilla Habituation Experience.
Designed around you – Whether you have a couple of weeks or a couple of months, we'll build a bespoke trip to suit you. All our Uganda safaris and tour holidays can be planned to include places you want to visit and experiences you've longed to try. We can offer suggestions from our own experiences traveling all over Uganda too.